For the last two years, The Pincaso Web Portal has been assisting our customers in the distribution of voice products. Now, NACT has updated the software to expand on the white-label branding, enhance the invoicing application, and improve on other current features.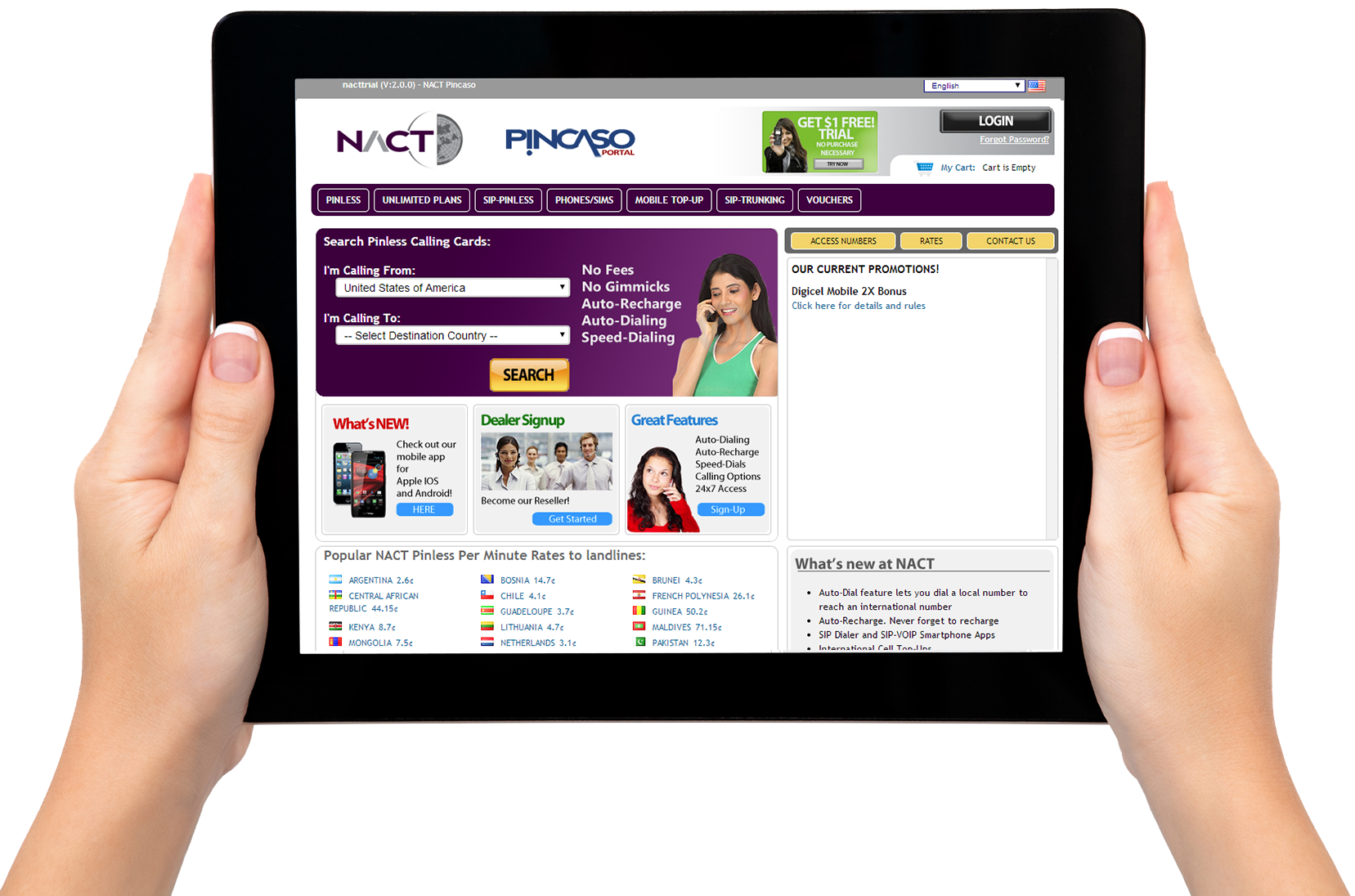 The new update to the Pincaso Web Portal introduces the idea of a "multiple master distributors." In the older edition of Pincaso, one master distributor maintained operations on the web portal. Now, an "owner" sits at the top of the distribution chain, allowing for multiple instances of master distributors. Each master distributor now controls their own distribution chain, their own products and pricing, and even their own configured URL to brand independently.
The latest update also includes a new invoicing module. Any member of the distribution chain that has money owed to them can set parameters to determine when an invoice is issued. Invoices can be sent out on a weekly, bi-weekly, or monthly basis, or can be automatically triggered to go out when a certain amount is owed. Also within the module, the user can set payment terms for an invoice to be paid.
Additional enhancements include:
Customizable Text and E-mail Messaging for Masters

Customized Distributor-Level International Top-Up Pricing

Domestic Pin-Based Top-Ups

Additional User Security Options
If you have any other questions on the new Pincaso Web Portal, feel free to contact our sales team.