Pincaso Web Portal
---
Web and Store based Multi-tier Distribution System
The NACT Pincaso web portal was developed to meet customer needs. In doing so, the system is capable of selling at a store front or online via an ecommerce website.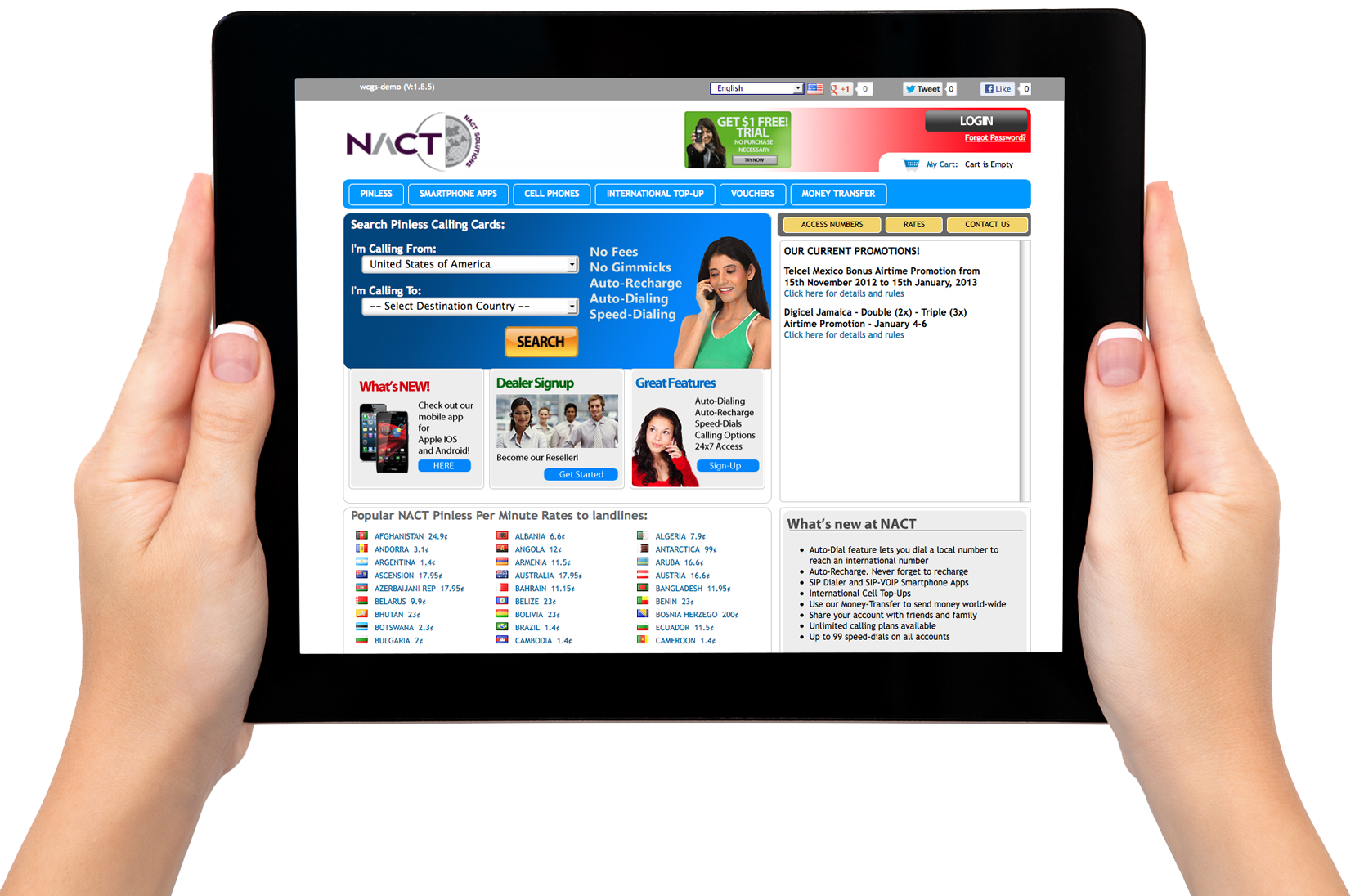 Features of Pincaso Include :
Sell pinless directly from stores, online or with hardcards
Sell TopUp and Smartphone Applications
IVR processing also available
Text message and email confirmations
Online signup and processing
ACH, credit card or cash payment methods for distributors/agents/stores
Auto recharge available
Multi-tiered - Master Diststributor, Distributor(s), Agent(s), Store(s), End User
Commission tracking from the selling point back up through the entire chain
Full reporting module
Program done under your name/logo
Multiple product portfolio
Ability to keep stores private so Agents do not need to disclose their locations
Pinless, International TopUp, Domestic TopUp, Auto-Dial/Hot-Dial, SoftPhone Features Available

Click here to view a high level demonstration on management of the Pincaso Portal.  Below will lead you to product specific information and demonstrations on offerings in the Pincaso.