Now Available for all NACT and Non-NACT Switches
With carriers constantly changing their rates, it can be difficult to direct calls with the most up to date information. As rates are updated, an LCR still has to be generated before the server can even use that information. Dynamic Routing changes this, saving you time and providing a higher quality service.
The new process has intelligence supporting its every move. The automated QoS routing can determine which carrier will have the most cost efficient, highest quality call on the fly. Dynamic Routing provides rates in real-time, all without the switch operator ever generating an LCR.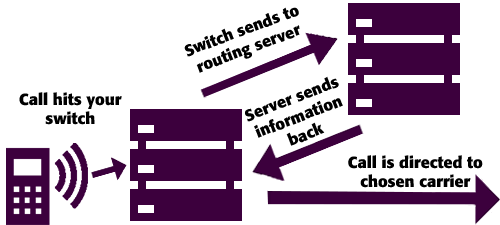 Available for Purchase or on the Cloud